AV Group President's Message and Holiday Greetings 2019
Dear Colleagues,
As we near the end of 2019, I like to share with you my thoughts regarding the outstanding accomplishments of the past year for our Group.
2019 was a great year for the AV Group, as we represent AU-CO-PG members in the Federal Public Service.
Collective Bargaining Agreement
We signed our deal with the Treasury Board of Canada on August 30th, 2019, after getting a 97% approval from our members. And we have already received our new rates of pay, as of October 30th, 2019. Our retro-pay and $400 bonus for extending the implementation to 180 days are both forthcoming very soon, and hopefully before the Christmas holidays. We were nervous back in March 2019 that we would not get a deal done before the federal fall election. But by taking a reasonable and fair approach to negotiations, we did get a deal done. As we look around at some other federal employees who do not have a deal yet, that are represented by PSAC, and even our very own CS within PIPSC, we are proud to have a deal in place as we now have labour peace until 2022, and we can focus on our jobs in the workplace, and not have to worry about bargaining, or getting a pay raise etc.…our future is secure.
As the Bargaining Committee Chair, I want to say thanks to a truly professional bargaining team.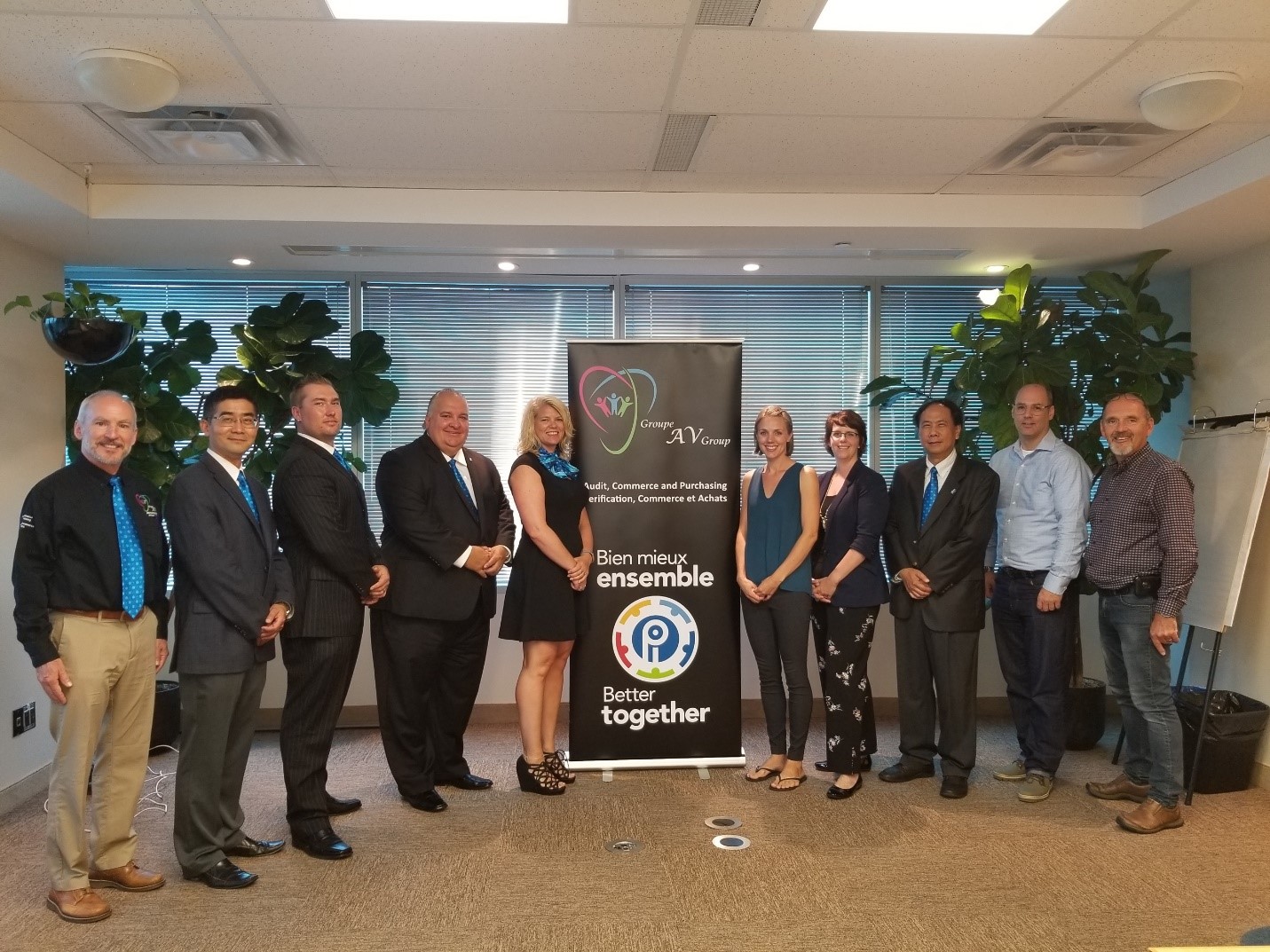 We achieved many goals in the bargaining negotiations. The highest pay increases in the public service for our CO classifications at the CO1, CO3 and CO4 level. And the CO2 did get a little less this round, but when combined with the last round, compounded 15% is still one of the highest pay increases in the public service over the last two rounds.
And our PG's and AU's did well too. Compounded at 8% over 4 years for this deal, we achieved our goal of staying above CPI.
Next round we are already committed to get everyone the same pay raise percentage. The days of different pays raise percentages are now final.
Looking ahead, the Group salaries will continue to rise through collective bargaining. As our education standard to University Degree/College Diploma come into focus in 2020 for some classifications, and into the future for some others, the increase in salaries will also be augmented over time. What is also encouraging is the current Government Cabinet strategy seeks educated professionals to negotiate contracts and trade deals, and this falls right into our mandate.
Be assured that with Equivalency standards to protect our current members in the workplace, no one shall get left behind, as we will consult with the employer for our members to continue to get our members promoted.
We also achieved the new provision of Domestic Violence in our collective agreement. More to come from PIPSC HQ on this achievement. Thanks to creator Ray Paquette, who led the charge on this initiative 4 years ago. It finally got traction with the current government and today though our central bargaining team (as we were represented by Kim McGuire) we have protection in our collective government to hep our members. A big WIN!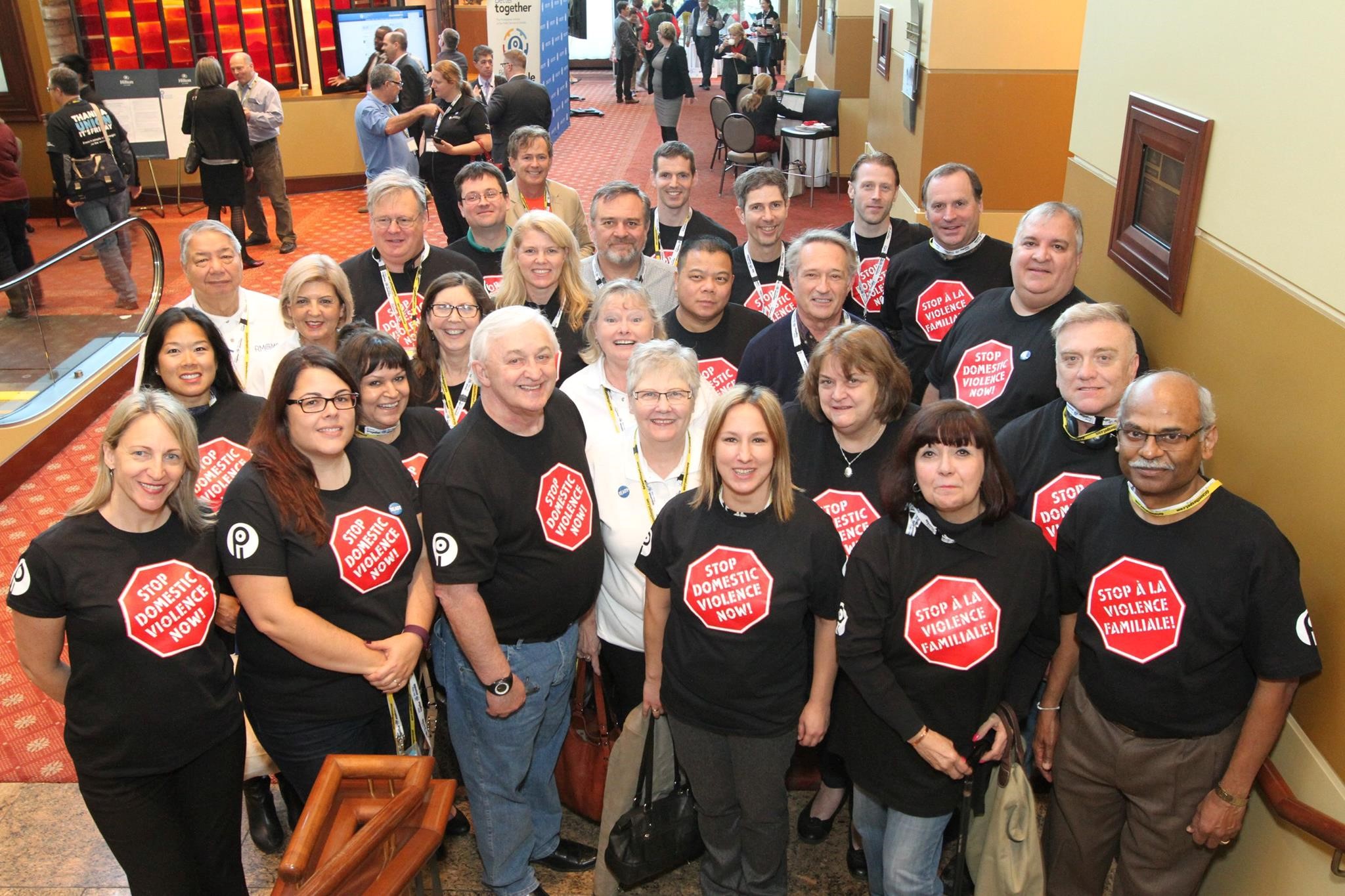 Strength in numbers.
The collective agreement will be posted in the Treasury Board and PIPSC websites in the month ahead.
If you want to see your rates of pay and bargaining agreement highlights, you can read the agreement on your Government of Canada Department Intranet, only through your work computer/laptop. Go to: https://intranet.canada.ca/ppb-rpa/cah-pscc/av-eng.asp
Membership Engagement Events:
This past year was a record year for visiting our members throughout Canada. With bargaining negotiations on everyone's mind, we answered the call to visit our subgroup's, and our members supported this initiative. Our lunch and learn plus question and answer periods were very well received by all our members.
The initiative and membership engagement strategy, supported by our Group Executive and financed through our Group Budget, was a tremendous achievement. And recognized at PIPSC HQ. We spent our budget on our members, as they want to hear from us and see us in person, to discuss issues and bargaining negotiations.
We visited several times the following subgroups: Victoria BC, Nanaimo BC, Vancouver BC, Saskatoon Sask., Winnipeg MB, Toronto, Waterloo ON, Ottawa ON, Gatineau QC, Montreal QC, Fredericton NB, St. John's NFLD, Halifax NS, Quebec City (no subgroup) but many members.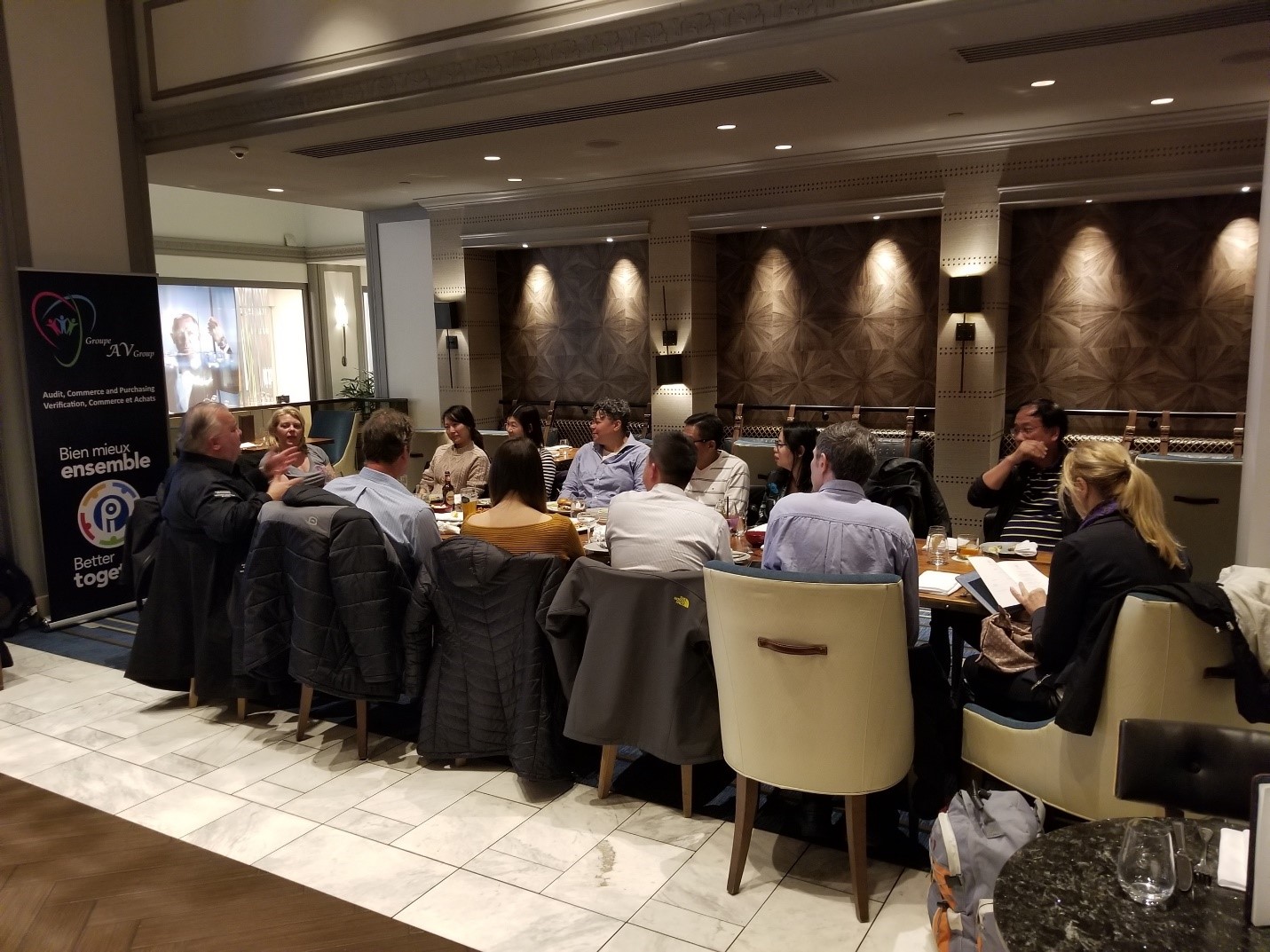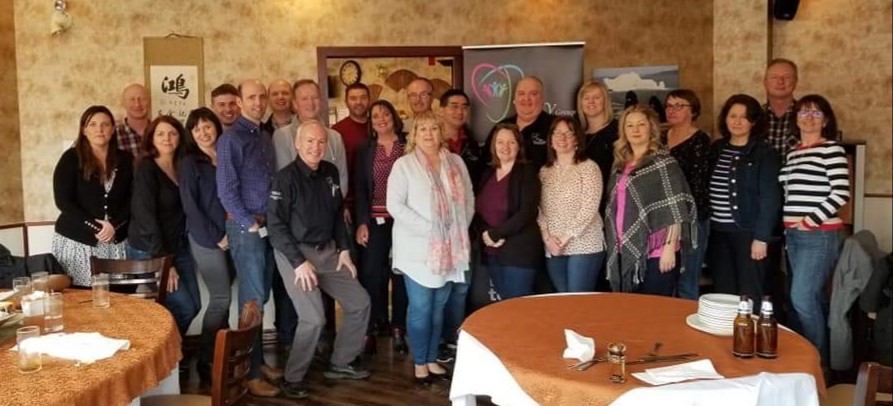 AV Group Members in Consultation with the Employer
I am also proud to report that every quarter period, several AV Group members are also Departmental Labour Management Consultation Committee Presidents or Co-Chairs. We meet at the PIPSC Working Group on Consultation and also participate as members of PIPSC Advisory Council.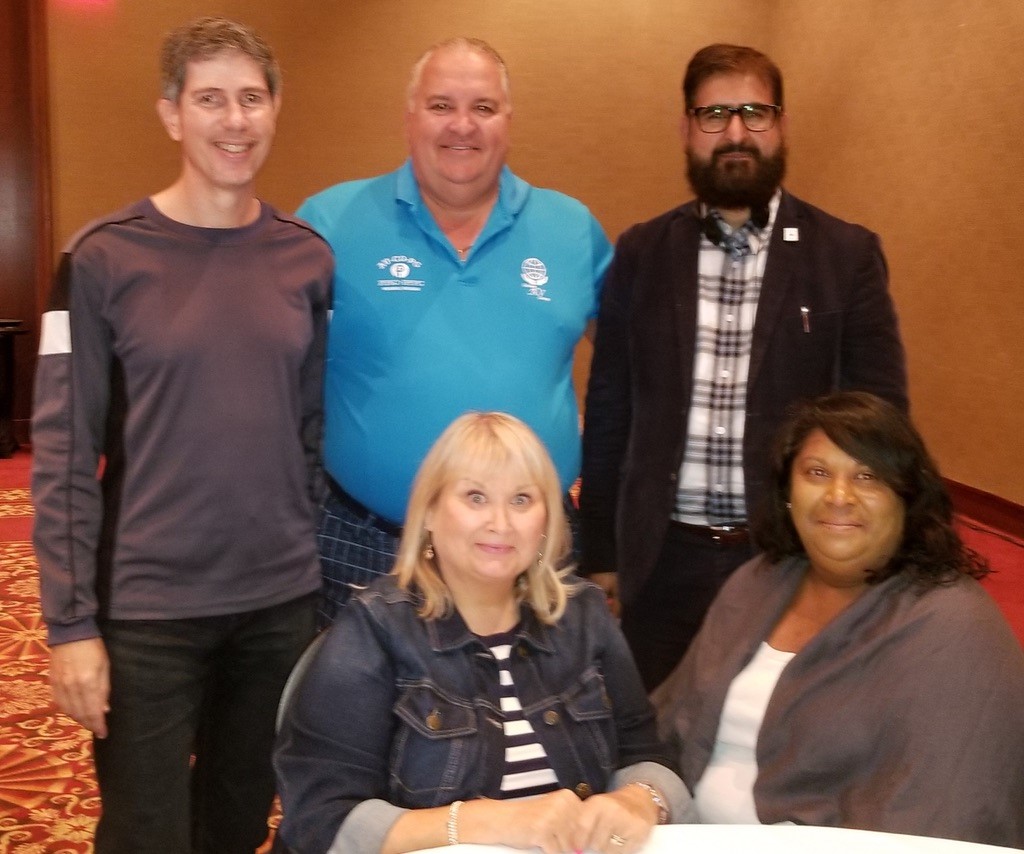 Steward Recruitment Initiative and Recognition
This past year, we recognized all our Stewards in the AV Group, by purchasing a workplace visibility sweater/hoodie, designed by our executive Olivia Leung. 
This steward recognition was overdue. We have nearly 70 stewards in the Group, and we sent a recruitment call letter for new applicants. This initiative was successful as we had nearly 20 new applicants. These new applicants will be attending PIPSC Steward Training in the near future, in their Regions where they work.
Thanks to the Group Executive for supporting this initiative. As a volunteer organization, it is important to recognize our stewards who are the lifeline to our membership in their workplace. I wear my hoodie/sweater quite often in the workplace, especially now in the winter, and I can say our members like our visibility.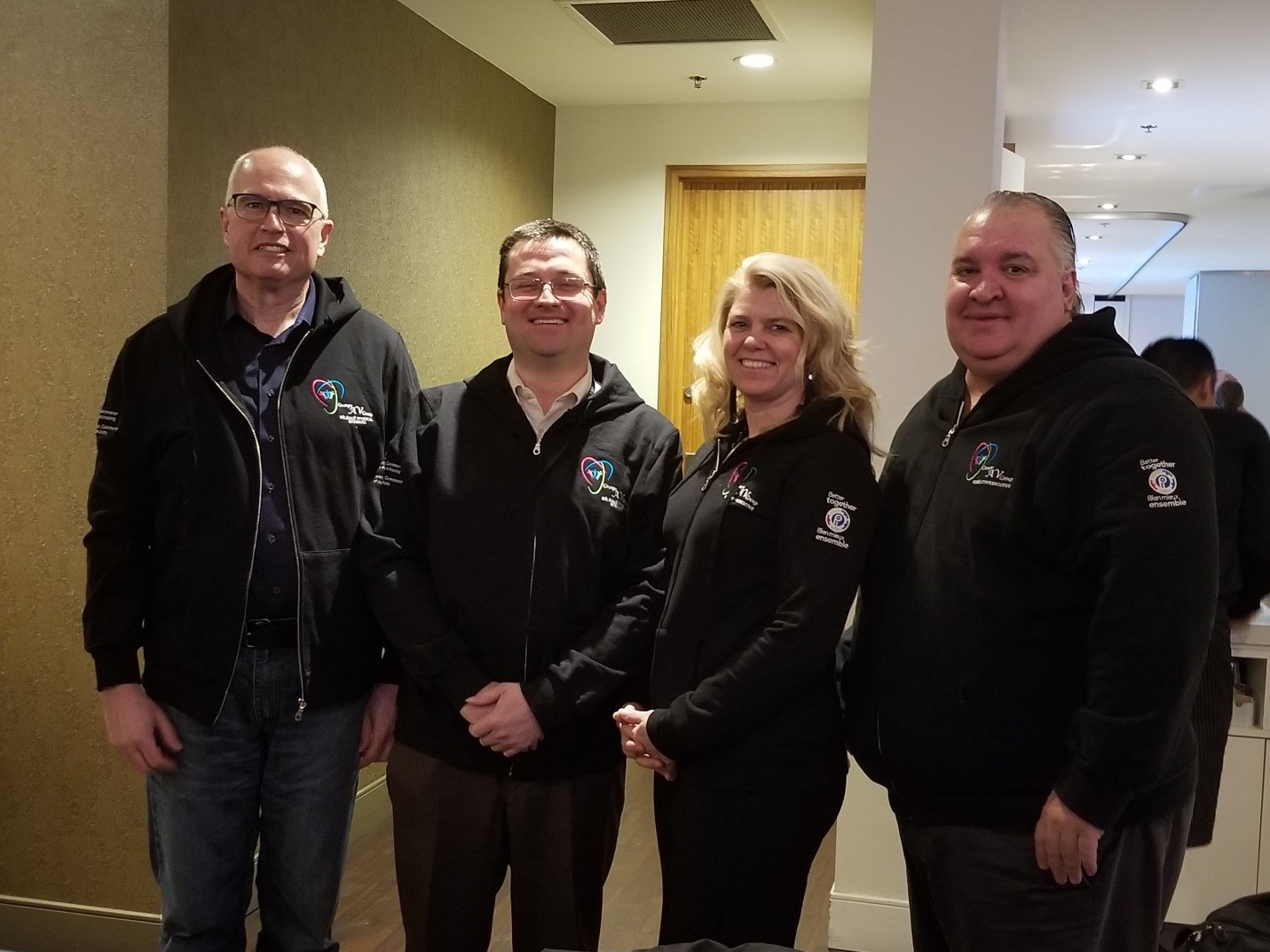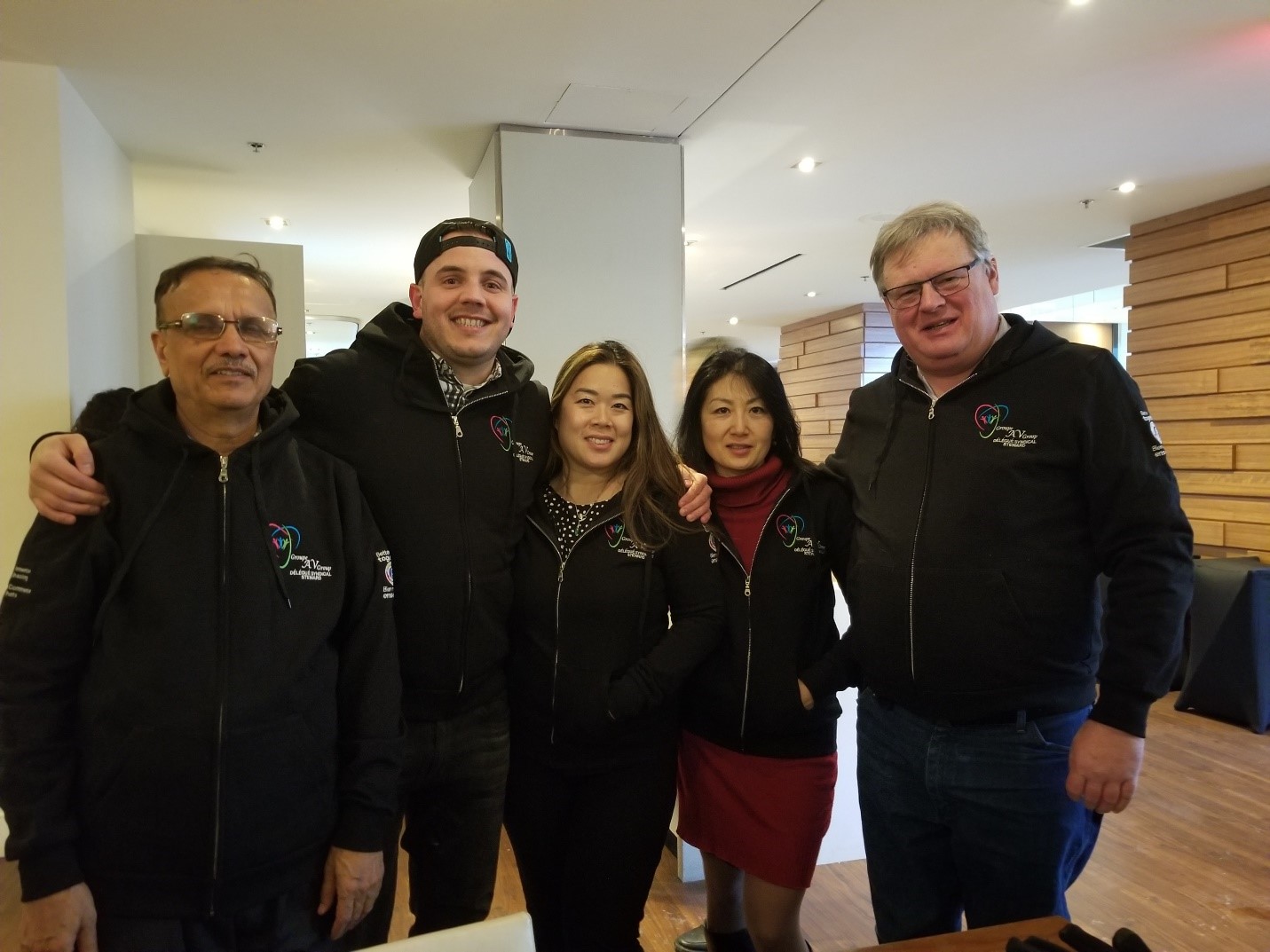 The Audit, Commerce and Purchasing Group Executive:
The Group Executive has done plenty of work supporting members, putting in to place support for our stewards, negotiating a very good collective agreement and showing initiative in supporting subgroup members throughout Canada.
In 2019, we went to Victoria BC to support our members in our new subgroup. In 2020, we will be meeting our subgroup members in Winnipeg MN on May 8th-9th. Winnipeg has a large subgroup membership and this will be the first trip to Winnipeg by our executive, with the purpose to engage members and discuss all the issues before us.
We look forward to meeting the Winnipeg Subgroup Executive and holding a lunch and learn event for our members. Also, we will visit the Canadian Human Rights Museum, as part of our PIPSC Executive Learning Program.
Contact us: https://www.pipsc.ca/groups/av/executive
Social Media Communications
Our new initiative of reaching a younger generation of members was extremely successful. The AV Group official facebook site was launched this past summer, and now has over 540 members. This is one of the largest facebooks within PIPSC, and we keep growing.
Our messaging is respectful of each other, and in solidarity with PIPSC and also our lPIPSC Executive Leadership.
We have put in place respectful guidelines for our members to follow, so if you want join us in a positive way forward, then you are welcome to join. Any negativity or divisiveness, or anti-union messaging will not be accepted.
If you want to join us in a positive communication forum going forward, please join us at:
Celebrating PIPSC 100th Anniversary
February 6, 2020 will mark the 100th Anniversary of the Professional Institute of the Public Service of Canada.
See what we are doing to celebrate our 100th Anniversary.
Open the link and explore:
https://www.pipsc.ca/news-issues/announcements/unveiling-our-100th-anniversary-mural
If you want to create an event, write us at  100Anniversary@pipsc.ca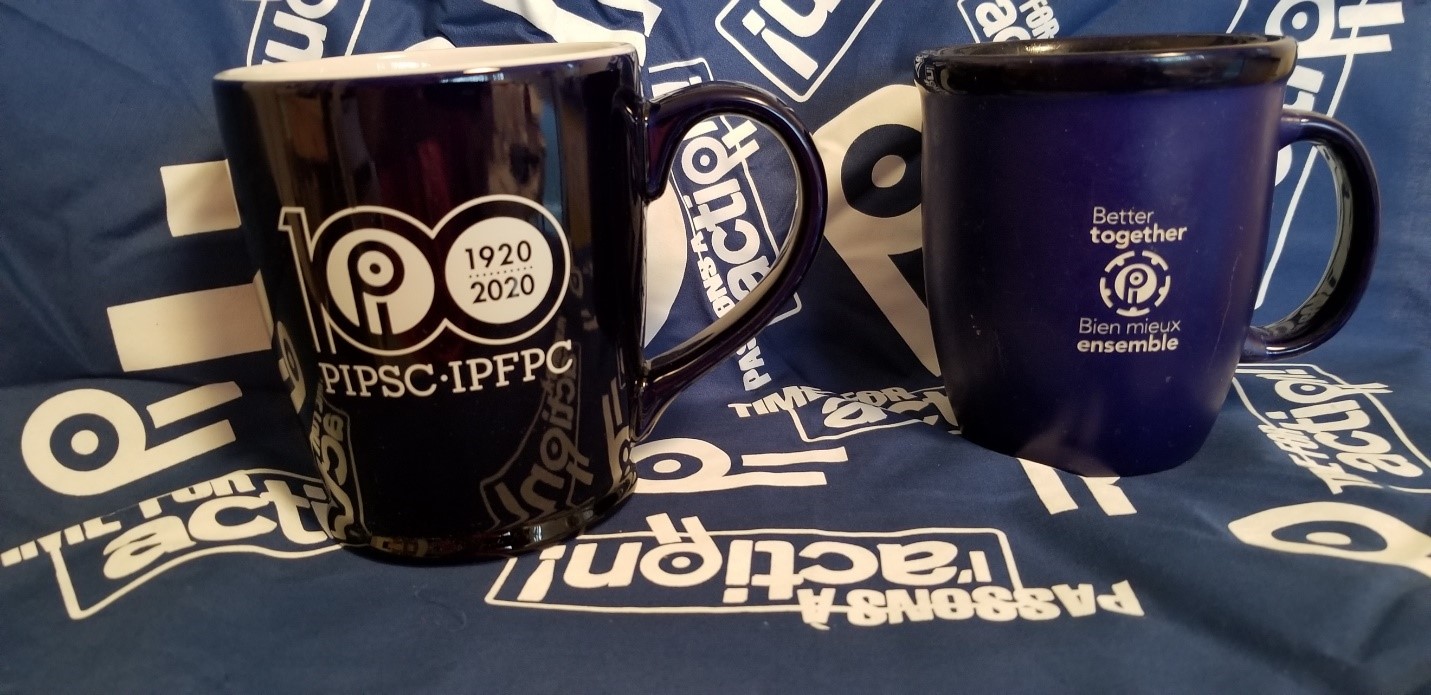 Holiday Message
And in closing, on behalf of our Group Executive, to you and your family, a very Merry Christmas, Happy Holidays to all, as we celebrate all cultures and religions during this holiday season.
And a Happy New Year 2020.
Be safe. Be informed. Be smart and enjoy your well-deserved holiday season!
Yours in solidarity and Better Together!
Peter Gabriel
President
Audit, Commerce and Purchasing Group
Professional Institute of the Public Service of Canada