PIPSC NRC Newsletter July 2017
RO/RCO Group
 
Research Officers and Research Council Officers Group Executive Members (2017)
    
President - Susan O'Donnell    - Fredericton
Vice-President - Daniel Durand - Victoria
Secretary - Mary Zborowski - Ottawa
Treasurer - Keith Yeung - Victoria
Member-at-Large - Jeff Zidichouski - Calgary
Member-at-Large - Devanand Pinto - Halifax
Member-at-Large - Patricia Loder - Goose Bay
Member-at-Large - Cathy Cheung - Ottawa
Member-at-Large - Daryl Wong - Vancouver
Member-at-Large - Serguei Koutcheiko - Edmonton
Member-at-Large - Stephan Grosse - Montreal
Chief Steward - Patricia Loder - Goose Bay
Please print this newsletter and post it on the union bulletin board in your facility. If you don't have a union bulletin board or are not sure where it is, contact us: rorco@pipsc.ca. Past newletters and other updates from our group are available from our website:
http://www.pipsc.ca/portal/page/portal/website/groups/nrc-ro-rco
Report from the NRC RO/RCO group president, Susan O'Donnell
Hello colleagues! Greetings from Fredericton. My report has info and updates since our last newsletter (February 2017). For more info on any of these items, contact: rorco@pipsc.ca
Bargaining update
After several delays earlier in the year, the RO/RCO group is ready to bargain for our next collective agreement. Our PIPSC negotiator Nick Pernal is integrating into our bargaining demands, the same "wins" achieved in contract negotiations with other PIPSC science groups back in December 2016. We are ready to exchange our proposals with NRC, and PIPSC will start regular updates to our members as soon as the first bargaining date with NRC is fixed.
When bargaining starts, we want everyone to be informed and engaged as much as possible. The PIPSC NRC RO/RCO bargaining team members - me, Daryl Wong, Daniel Durand, Cathy Cheung and Craig Bihun - will appreciate your support.
Executive meetings with NRC RO/RCO members
On April 28th, the RO/RCO executive met with RO/RCO members at the HAA facility in Penticton (videoconference link with HAA in Victoria). On June 16 in Ottawa we had a record attendance for a member meeting on the Montreal Road campus, with almost 140 members signing-in. The Ottawa meeting included a Bill C-27 presentation (see separate item below). Upcoming meetings will be held at OCRE in St. John's on October 13, and our RO/RCO AGM on December 8 in the M50 Auditorium in Ottawa.
Thank you to all the RO/RCO members who have been coming to our meetings and writing us with questions and concerns. We appreciate your information and engagement. Thank you also to our RO/RCO stewards and reps who have been scheduling coffee break meetings in various NRC buildings. If you would like a meeting scheduled in your location, contact us: rorco@pipsc.ca
The NRC RO/RCO Call for Action (CFA) working group
The CFA group currently has 18 RO/RCO members from across the country. The group formed in early 2016, before the new President Iain Stewart joined the NRC and initiated the Dialogue. The CFA process began with the PIPSC NRC RO/RCO Call for Action document tabled at a quarterly NRC national union-management consultation meeting in December 2015. A copy of the CFA document is available on our page on the PIPSC website (archived page):
http://www.pipsc.ca/portal/page/portal/website/groups/nrc-ro-rco
The 18 RO/RCO members of the CFA group volunteered for this opportunity and have been meeting monthly with NRC management since May 2016 to find ways to improve the working environment at NRC. The CFA group includes 6 RO/RCO stewards / and 2PIPSC reps as well as 12 other RO/RCO members, mostly senior staff in the Research divisions and several from IRAP and BMS.
All our CFA members have been involved in the Dialogue process, with several playing key roles on Tiger Teams. On July 17, the CFA group met with the NRC management team drafting the final Dialogue report with recommendations, scheduled to be released in September.
I would like to take this opportunity to thank our 18 RO/RCO colleagues who currently are members of this group as well as the past members. The CFA group will continue to be an important voice ensuring that the future NRC transition and strategy will include the perspectives of RO/RCO members.
PIPSC presentation to the NRC President about the NRC Dialogue
On June 27th, NRC RO/RCO executive members Pat Loder, Cathy Cheung and I, along with the PIPSC President Debi Daviau met with NRC President Iain Stewart and his Dialogue team at the PIPSC office in Ottawa. We presented and discussed the PIPSC response to the NRC Dialogue report. Any RO/RCO member can request a copy of our presentation; contact rorco@pipsc.ca.
Our meeting went well. Mr. Stewart has consistently been open to hearing issues and concerns raised by PIPSC RO/RCO representatives and RO/RCO members in general and engaging with us to identify workable solutions. The core message we conveyed at the June 27 meeting with the President is that continued engagement with PIPSC members at NRC will be crucial for the success of the future NRC strategy. Everyone working at NRC has a strong interest in making this organization a success.
Revised NRC RO/RCO promotion criteria
At our June meeting in Ottawa, RO/RCO exec member Dev Pinto (SRO, NRC-HHT, Halifax) gave the group an update on the process to revise the promotion criteria for ROs and RCOs working on research projects. Dev Pinto and PIPSC NRC Consultation president Pat Loder (NRC-IRAP, Goose Bay) have been working with NRC management on the project. The process was delayed somewhat while the Dialogue was underway. Currently the expectation is that the new promotion criteria will be ready for consultation this autumn and can be used for Research RO/RCOs in the January 2018 promotion round. The proposed revised criteria are a considerable improvement on the current ones.
You will recall that this process has been ongoing for almost two years, and the info feeding into the revised criteria is from a survey of our members conducted in November 2015. From that RO/RCO survey, four reports were produced: Research Divisions, IRAP, BMS, and Corporate. Our expectation is that after the Research division promotion criteria process is completed, we will work with management to improve the promotion criteria for the other RO/RCO groups. If anyone would like a copy of any of these reports, contact rorco@pipsc.ca
NRC RO/RCO responses - 2017 Public Service Employment Survey
Every three years the federal government conducts a survey of all its employees aimed at identifying continuous improvement of management practices. Survey themes are workplace well-being, harassment and discrimination. The National Research Council 2017 results are available online, including responses from the RO and RCO classification and levels:
https://www.tbs-sct.gc.ca/pses-saff/2017/results-resultats/bq-pq/50/dem-eng.aspx
For the previous survey in 2014, NRC employees were unable to participate in the survey because the NRC shut down its computer system in response to the cyber intrusion. I encourage you to look through the results of the 2017 survey for information on how our RO/RCO colleagues responded. I was struck that for almost every question, the SRO and RCO-4 level members had the highest percentage of negative responses among all RO/RCOs. For example, 56% of SROs and 43% of RCO-4s indicated their level of workplace stress was high or very high. Clearly this level of stress at work is untenable and indicates an urgent need for the situation at NRC to improve quickly.
Upcoming opportunities to join the NRC RO/RCO executive
An info sheet about the role of the RO/RCO executive is available on our website. Scroll down to the document: What is the PIPSC NRC RO/RCO group?
http://www.pipsc.ca/portal/page/portal/website/groups/nrc-ro-rco
There will be at least two vacancies on the RO/RCO exec for two-year terms starting in January 2018. The RO/RCO executive has 11 members. Currently 9 of us are working at NRC and two are retired (retired members retain their PIPSC NRC RO/RCO affiliation the year they retire and afterwards can choose to become members of the PIPSC Retired Members Guild and thereby retain their union affiliation).
The nominations for new executive members will open in September and remain open until December 7, the day prior to our AGM. I encourage all of you to consider getting involved. My two terms on the executive have been a very rewarding aspect of my last years at NRC and this is my final term. If you are interested to get involved in the RO/RCO executive, you are welcome to contact any of the executive members, listed on our website above, for more information. My direct email is: susanodonnell@pipsc.ca.
Although I retired from the NRC in January 2017, I plan to stay on the NRC RO/RCO bargaining team until the new collective agreement is signed. I will continue my role as the RO/RCO President until my term with the group executive ends in December this year. There's a lot going on until December!
Susan O'Donnell,
NRC RO/RCO Group President
Bill C-27 update - pension changes for Crown corporations
At the RO/RCO meeting at NRC Montreal Rd. in June, Greg Scriver, PIPSC Regional Director for the National Capital Region, presented info on the federal government's proposed Bill C-27. The Bill introduces changes in the pension plans for federal public servants working for Crown Corporations and federally-regulated companies. If passed, the Bill will convert their defined benefit plans into defined contribution plans.
Although C-27 does not affect NRC employees and our Public Service Pension Plan, it sets a dangerous precedent for us because it introduces defined contribution plans into the federal jurisdiction. PIPSC believes that the federal government is testing the waters with C-27 with an eye for broader changes in the future that will affect all federal public servants. For this reason, it is important to stop C-27 from becoming law.
A copy of Greg's presentation is available on the PIPSC site:
http://www.pipsc.ca/portal/page/portal/website/issues/legal/ongoing/c27/pdfs/c27presentation.en.pdf
http://www.pipsc.ca/portal/page/portal/website/issues/legal/ongoing/c27/pdfs/c27presentation.fr.pdf
There is lots more information and on the Bill C-27 website
Greg encouraged everyone at the meeting to contact their MP to voice their concerns with C-27. He brought postcards to the RO/RCO meeting for members to sign that PIPSC will send to the relevant politicians. More postcards are available from PIPSC and the RO/RCO exec will also bring them to future meetings with members. If you would like copies to share with colleagues, contact: rorco@pipsc.ca. The RO/RCO exec is discussing making a webinar on this topic with Greg to share with our members across Canada.
Report from the PIPSC NRC Consultation President, Patricia Loder
As your consultation Team we would like to provide an update on the consultations that have occurred during the first quarter.
JCC Meetings
Since the last newsletter, there have been two Joint Consultation Committee (JCC) meetings and the minutes from the first of these JCC meetings have been posted on My Zone. Please feel free to review them to get an idea of the extent and level of discussions held with senior management that are aimed at elevating issues that impact RO/RCO members, management and workplace issues and working conditions at a National Joint Committee Level with NRC Management.
The meeting in June included a healthy discussion on the Dialogue Report and the plans to move forward with this refreshingly consultative process. In addition, there was an update provided on communications issues and on the NRC's policy on media relations that is to be updated. Your RO/RCO team also discussed the MOU for Dec 2017 Shutdown, End of term Notifications, LWOP (personal reasons), CTE's and Performance Improvement Plans. If you are interested in more information on any of these items, please check for the minutes that will be posted on MyZone after acceptance of the minutes at the next scheduled JCC meeting which is scheduled for Sept/17.
RO/RCO Collective Agreement Article 13- Hours of work.
Based on the collective agreement 1950 hours (which includes holidays, and all leave codes) is the default work arrangement. Please read the Questions and Answers that appear as an FAQ on the MyZone and become very familiar with this Article (Search for "1950" on My Zone).
If your employer has you on a 37.5 hour work schedule, they have to provide PIPSC with a business case of why this is so. If you are currently on 37.5 hour work schedule, all work in excess of your 7.5 hours per day has to be pre-approved and you are to be paid overtime at 1.5 times the hourly rate.
Please remember the NRC cannot have you working in both arrangements i.e. officially on 1950 hours but your supervisor demanding a 37.5 work week of 7.5 hours per day. This is not the intent of the article as it is one or the other and not to be a blend of both working arrangements.
CTE and Performance Improvement plans
We are seeing more and more issues with met some or did not meet on the CTEs and through discussion, it is obvious that unrealistic expectations were forced to be placed in the CTE each year and in turn, the "fluid" document was not reviewed by supervisor and employee throughout the year to ensure any performance issue was addressed then. An employee should ensure that the expectations are at least met as if not, the issue should be actively addressed throughout the course of the year during Mid-Term and ad hoc reviews. There is a clear policy on how the process is to be followed in the HR Policy Manual (available on MyZone), so please ensure you follow this process through the course of the year and engage in discussions to actively address any issues or potential issues with your supervisor.
As a result, Performance Improvement Plans are being utilized to focus both the employee and the supervisor to improve performance. In the past the intent of a PIP was to implement, if a "met some" or lesser rating occurred on an annual performance review. However, in more recent years, we are seeing PIPs being utilized and put in place throughout the review year. Please review the HR Policy Manual to be familiar with the proper process for a PIP.
Unfortunately, we are also seeing more and more subjective CTE plans that have very little focus and at that are unattainable by the employee and resulting in termination. This is not the intent of the PIP process, so it is very important that if you are placed on a PIP that you engage in the crafting of it and ensure the PIP is focused, that it addresses the performance issues only, has required resources that will be provided to you and has reasonable timelines.
Please read the second last line of the PIP as the lack of attaining it can result in termination despite your prior CTE/PPR performances or years of service.
Information
It is very important that everyone review their Collective Agreement (available on MyZone) and be familiar with the contents of the document. It is also very important that all members review the Human Resources Policy Manual which can also be found on MyZone.
Finally, your consultation team continues to require PIPSC member representation on all COSH committees, stewards to assist fellow members in dispute resolution, stewards to establish Local Labour Management Consultation Committees (LMCCs) to address and improve work place working conditions at the Local Level, and finally stewards to be involved in the various committees at the National level.
Please consider volunteering your time to help us achieve our goal to optimize and improve our overall safety and workplace conditions.
Yours sincerely,
Patricia Loder
PIPSC NRC Consultation President
PIPSC RO/RCO Group-supported Events
After enduring one of the wettest springs on record, the beautiful summer weather has finally arrived. It is time to consider a summer function like a BBQ or a social luncheon to reconnect with your colleagues. In 2016, the RO/RCO group supported fifteen social events from coast to coast, ranging from a Golf tournament in St. John's to a summer beach BBQ in Vancouver. Simply tell us the date and your building/portfolio/branch and the number of attendees, the RO/RCO executive group will gladly provide some financial support for your event. The support varies depending on the number of attendees. For example, $200 will be provided for 20 attendees, $400 for 40 attendees, and $450 for 50 attendees.
 Detailed guidelines for the support are given as follows
Every RO/RCO member in your building, portfolio or branch should be included in the invitation to the event.
The Group will support one request per year per building/portfolio/branch.
Any request should be sent to rorco@pipsc.ca, and also to the Treasurer of the RO/RCO executive committee.
Funding will be provided based on the actual number of RO/RCO members attending the event.
Funding formula:

20 or fewer members, $20 per member, maximum $200.
Additional 20 members (21-40), $10 per member, maximum $200.
Additional 20 members (41-60), $5 per member, maximum $100.

Members attending must be informed that the event was supported by the PIPSC NRC RO/RCO group and that more stewards are needed to represent our members.
A photo of the event and a sign-up sheet must be sent along with the receipt for reimbursement to rorco@pipsc.ca and also to the Treasurer of the RO/RCO executive committee.
The reimbursement is the total amount on the receipt(s) or the amount determined by the funding formula above, whichever is less.
Looking forward to hearing from you soon!
Call for Institute/Portfolio Representatives
The NRC RO/RCO Group is seeking volunteers to serve as local representatives for the RO/RCO Group in their respective Institutes/Portfolios. Generally, there is one representative per Institute/Portfolio. When a Portfolio has multiple locations, it is good to have a representative in each location.
If anyone is interested in volunteering a small portion of your time to serve as an Institute/Portfolio representative, please send an email message to rorco@pipsc.ca .
RO/RCO Executive Committee Meetings; As NRC has many locations across the country, executive visits will normally occur once every 6-7 years at the regional facilities and every year in Ottawa where about half our members are based. However, if you feel a pressing need for the executive to visit your workplace sooner rather than later, please contact the executive at rorco@pipsc.ca .
Most recent RO/RCO Group information will be on the PIPSC web site, under Groups:
http://www.pipsc.ca/groups/nrc-ro-rco
PIPSC has also recently updated their entire Web Site: Please take a look at and explore.
EROs provide labour relations representation and advice to members.
PIPSC Employment Relations Officers (EROs) for all the NRC groups in Ottawa (NCR) are as follows:
For National Research Council Members in Business & Professional Services, Business Management Support, Corporate Management/Finance, Emerging Technology Division, and the President`s Office, your local ERO is Sara Boulé-Peronni. She is located at the PIPSC National Office at 250 Tremblay Road, Ottawa and can be reached by email, sbouleperroni@pipsc.ca,or by telephone at (613)228-6310, or 1(800)267-0446, extension 4756.
For National Research Council Members in the Engineering Division or Life Sciences Division, your ERO is Bruno Hamel, He is also located at 250 Tremblay Road, Ottawa and can be reached by email, bhamel@pipsc.ca or by Telephone at (613)228-6310 or 1(800)267-0446.
The EROs for all NRC in other regions are: Atlantic - Max Way mway@pipsc.ca, Quebec – Robert Melone rmelone@pipsc.ca, Toronto - Sara Guillaumant-Fitzgerald sguillaumantfitz@pipsc.ca, Manitoba, Saskatchewan, & Alberta – Grace Chychul gchychul@pipsc.ca, and BC/Yukon – Dulce Cuenca dcuenca@pipsc.ca.
Full contact info for the regional EROs can be found using the following link and then by clicking on your ERO's name.
Email - receive PIPSC correspondence by email. There is a Secure web link to fill out a form
https://www.pipsc.ca/portal/page/portal/website/memberservices/membership/email_addresss_notification
You can specify an email address of your choice. The messages sent are very short as they generally do not contain any information, but direct you to a specific part of the PIPSC web site.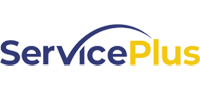 ServicePlus is the PIPSC member benefits program. Using this program, you can save money on a variety of products and services. For more details, go to

https://www.serviceplusgroup.ca/
Rent a car from Avis, travel on VIA Rail, stay at a Delta Hotel, clothe yourself at Mark's Work Warehouse or buy a Toshiba or Apple computer, all at a discount.